Brynmawr News


Breaking News
May 2022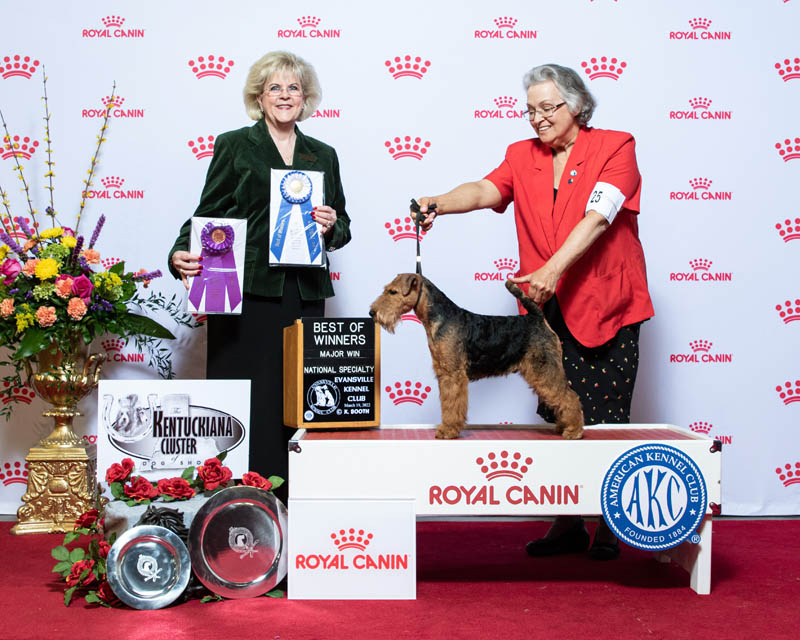 At 6 months old, Patrick (Brynmawr And Just Like That) marches into the big 3 day weekend with a bang. The first day Patrick went Reserve Winners Dog to his 1/2 brother Abbeyrose Black Chrome (Who went on to win the breed and a huge Group 1). The next two days Patrick is awarded Best of Winners for back to back 5 point majors..
Gryffyn (Brynmawr Heave Ho) earns his FastCat B Title in Louisville, followed by FastCAT D in Brookville, OH..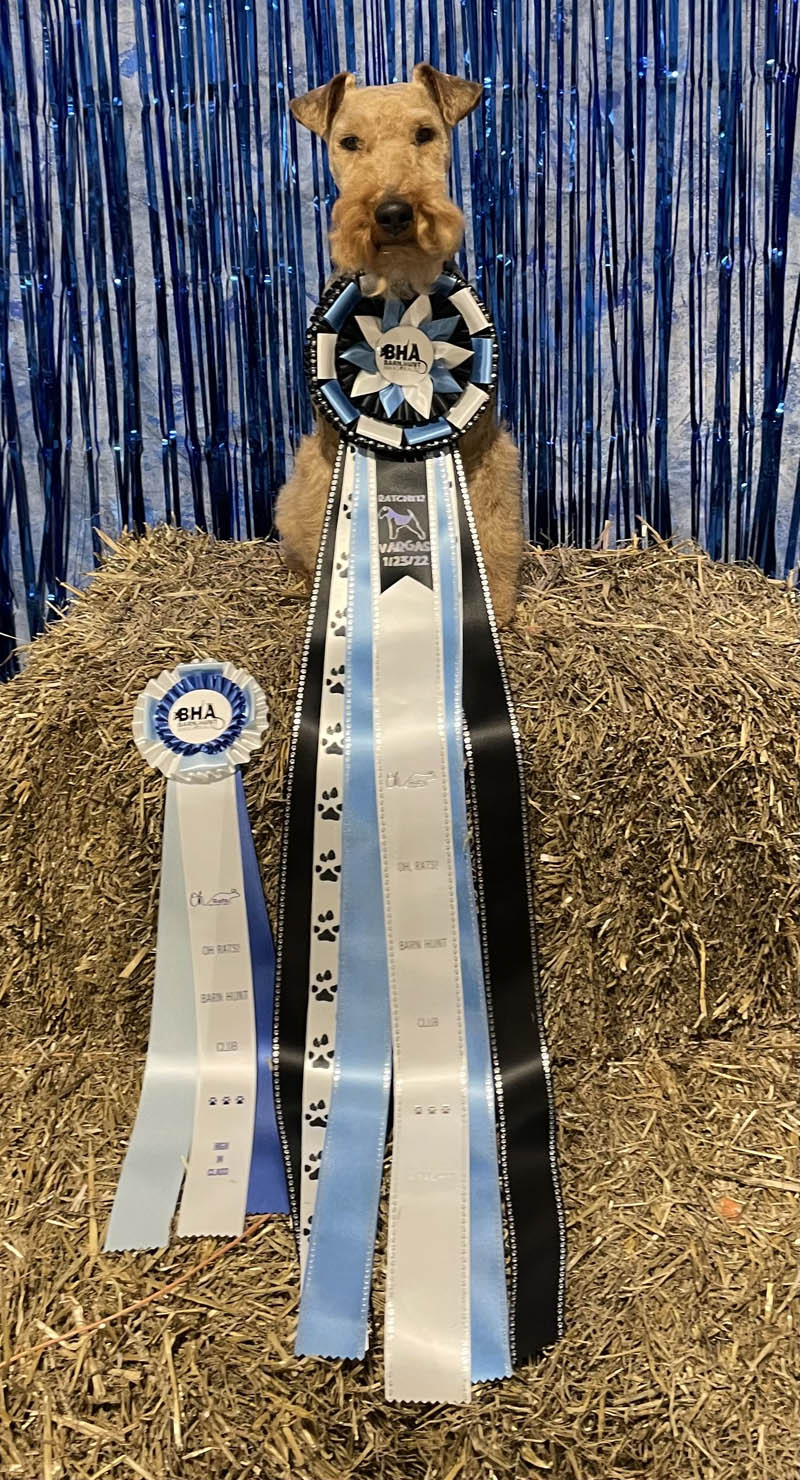 Brynmawr Vargas RatCH12




January 2022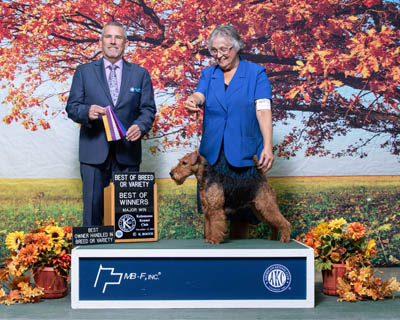 Linda
NEW CHAMPION BRYNMAWR NIGHT MUSIC

We are very proud to announce our newest champion, BRYNMAWR NIGHT MUSIC. Linda finished her championship with three 4 point majors and winning the breed at every show. Linda was awarded her last point at the Ingham County weekend and went on to a Group 1 regular group and Group 3 Owner/Handler. She is a natural in the ring and it didn't take long for her and Jean to sync into a team.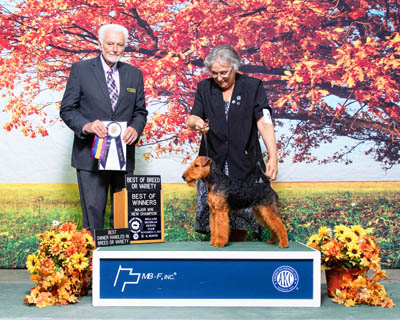 Gryffyn

NEW CHAMPION BRYNMAWR HEAVE HO

We are happy to announce that Gryffyn has completed the requirements for his championship title and winning the breed at the Kalamazoo weekend. He received most of his points from the puppy class and finished on his birthday with a 4 point major. While Gryffyn grows up, he is exploring new adventures with Kathy and Dale. They are tackling Scent Work and participating in FastCAT. All I can say is "Gryffyn – You are a hoot!!!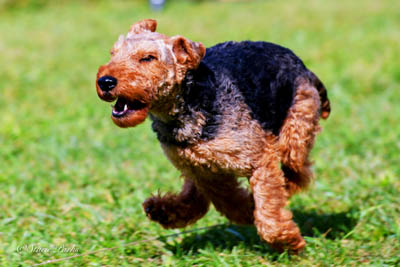 Cannoli
Cannoli (Ch. BRYNMAWR SWEET DREAMS) is expanding her horizons after a very successful show career. She has discovered FastCAT. She qualified in every run and earned her BCAT title. She runs like the wind!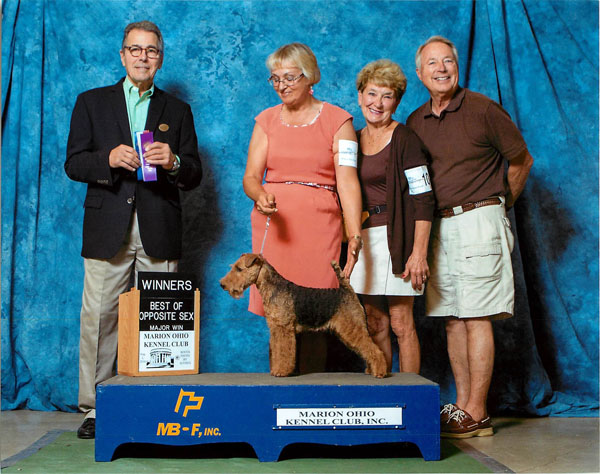 Rosey
NEW CHAMPION BRYNMAWR ROSEY DECK CA, CGCA, TKI, BN

Brynmawr's Miss Versatility Award has to go to our little Rosey Deck. Rosey finished her championship at the St. Clair weekend. Besides this lovely little girl earning her championship she has several other titles to add to her list of achievements. CA is her lure coursing title, CGCA is her advanced good citizenship title, TKI is her intermediate trick dog title and her BN is her novice barnhunt title. She has had points toward her FastCAT title. Rosey is a certified service dog working as a hearing dog for Nancy. Is there anything she can't do??? Thank you to Nancy and Larry Deck for loving this little girl and working so diligently to show off her potential.





August 2021:
Brynmawr Heave Ho (Gryffyn) continues to have fun at the showring At the Lorraine County Kennel Club, Gryffyn again wins Best of Breed from the puppy class beating two champions. We are excited about this young man
.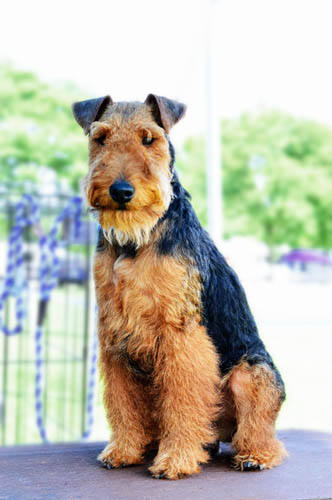 Brynmawr Wizard's Dream (Reggie) has hit the show trail with a bang. He started his first weekend being awarded Winners Dog at the Welsh Terrier Club of Northern Illinois. He then visited the state of Wisconsin and was awarded a Terrier Group 1 from the classes. On to Indiana the following week he swept the weekend going Best of Breed all three days. Reggie then visited Ohio at the prestigious Canfield weekend. He was awarded Best of Winners all 4 days and was awarded Best of Breed again over champions 3 of the 4 days. Thank you to Jordan Waters for piloting this young boy to such a great start. And huge thank you to Diane Borneman and Bryan Safranski for raising and loving this special young boy. We are so excited about this little guy.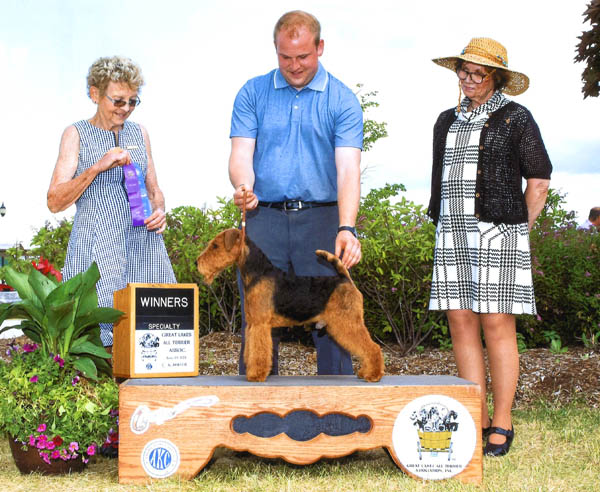 May 2021:
Little Gryffyn (Brynmawr Heave Ho) attended the Terrier Club of Michigan match. He was awarded Best of Breed and then went on to win the Terrier Puppy Group. He thinks this is great fun. Thank you to Dale and Cathy for raising this boy to be happy and secure.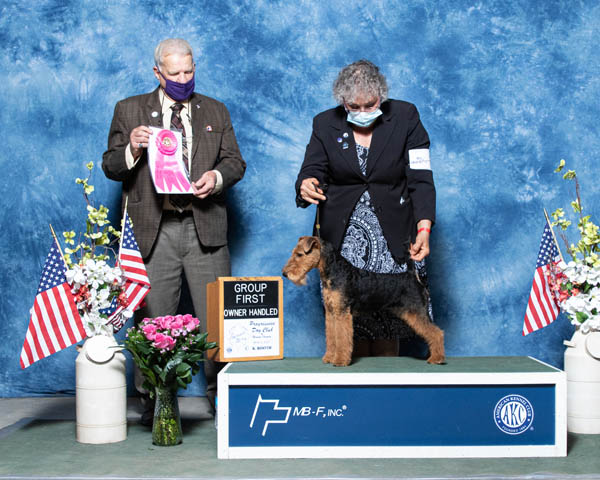 Brynmawr Heave Ho (Gryffyn), Chesaning, MI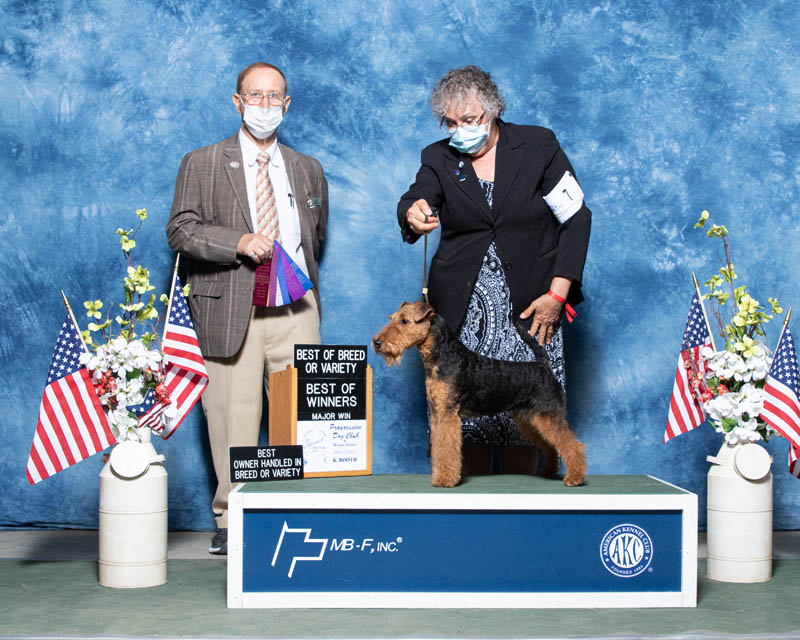 Brynmawr Heave Ho (Gryffyn), Chesaning, MI
Introducing our newest member of the Brynmawr family. Brynmawr Heave Ho (Gryffyn). At his very first weekend out at the ripe old age of 6 months and a couple of days, Gryffyn was awarded Winners Dog, Best of Winners and Best of Breed and Best Owner/Handler in a very nice welsh entry. He then went on to win the strong Owner/Handler Group. A great day for this little dog. As always, handled by Jean.




Happy to report that our new young boy Brynmawr Yo Ho Ho (Rum) was awarded a five point major at the WTCA Floating Specialty Weekend at Louisville. He was also awarded Best of Winners and Best Bred By Exhibition Welsh Terrier. He went on to win the Best Bred By Exhibitor Terrier Group. Beginning his career, this was only the second weekend for this young boy.